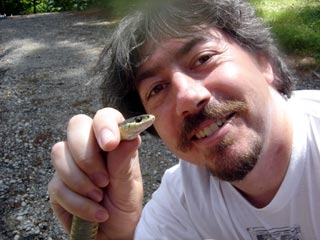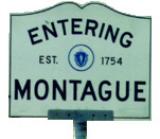 A month after moving from NYC to Montague, MA, in August 1999, Michael Muller was surprised by the appearance of a large festival he didn't know about: Old Home Days.
As he slowly drove through the throng with his wife and kid, marvelling that such a quaint little town could hold such a fun and festive event, he asked himself "How come nobody told me about this?!?" He resolved to build a website that would allow residents to post notices of upcoming events and general discussions of things going on in town. The result is the website you are now viewing.
The MontagueMA.net website was launched in October, 1999, and was originaly written in the Perl programming language, with only a single corkboard, a calendar (which was a little quirky), and a business listing (which was manually maintained), none of which were connected to a user account. Michael re-wrote the whole thing in Cold Fusion with an Access2000 database during the summer of 2001 to automate as much user tasks as possible. He dubbed the software "myGroupServer, version 0.9." Creating a user account on the website allowed a user to edit their own business listings, links, corkboard postings and, if they joined a "group", add calendar events and group news. Users could also choose to have specific posts e-mailed to them, making the website a great place to centralize local event information.
In August 2006 the website was upgraded to version 3.2, and the software was renamed NetSite Server, a hosted solution being resold by several reseller channels. Additional capabilities continued to come online frequently, such as an archiving database for newsletters and articles, dynamic forms, polls, and other user interactivity being built in each week.
In March of 2008 Michael split up with his former partners and joined up with Patrick Davis as Montague WebWorks. They renamed the software platform WebWorks Server. Michael and Patrick continue to develop and market this software, as well as their new WebWorks Lite, a simpler, non-community based website platform for small business owners.
If you are interested in licensing a copy of either software platform, please click on the "Powered by..." link at the bottom of any page.
Here is the MontagueMA.net page on the WayBack Machine, hosted by the Internet Archive.