Montague Common Hall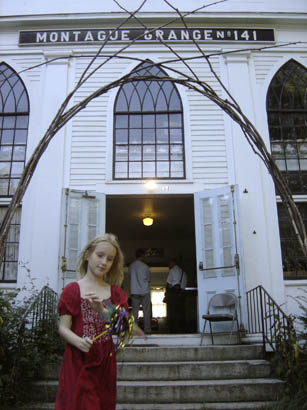 Montague Common Hall
34 Main Street
(po box 223 for all mail)
Montague, MA 01351
info@montaguecommonhall.org
The Montague Common Hall is home to many public events, such as contra dances and family dances, concerts, parties, movie nights. Please check our calendar for upcoming events.

COVID-19 ANNOUNCEMENT: We have closed the hall to public events until early summer. Private rentals for single people or small groups may be possible. Contact us to discuss.
Rent the Montague Common Hall!
The Montague Common Hall rents out at $25 per hour for the first four hours (two hour minimum), and $10 an hour thereafter. There is also a flat $20 heating surcharge during the heating season (Nov. 1- May 1).
For more information, visit the Montague Common Hall web site.